9:00 am Depart from your hotel or accommodation
Arrive to the famous area of the Bolgheri wine and visit the first winery: Chiappini.
At the small family-owned winery you can visit the vineyards and wine cellar where you can have a tour in English and taste the following wines: Le Grottine, Ferrugini, and Felciano e Guardo de Gemoli.
Lunch is at Osteria San Guido which is in front of the famous Sassicaia winery.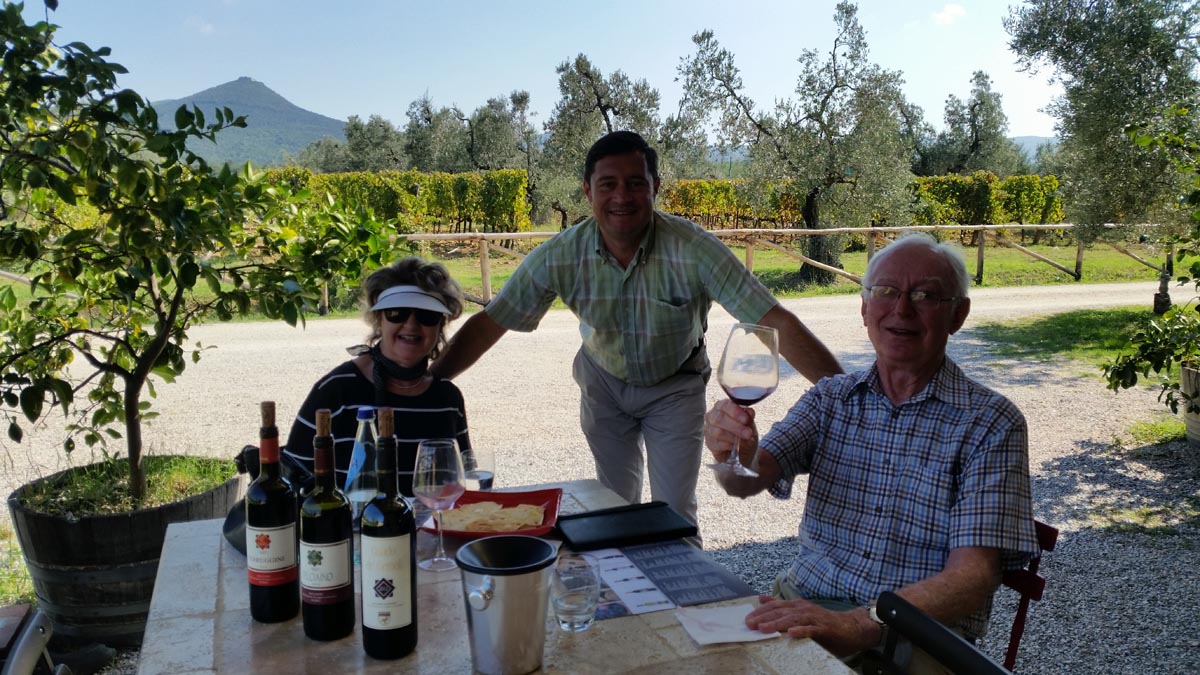 The second winery we will visit is the Ornelaia Winery, one of the top Italian wineries.
There you will have a wine tour with wine tasting for almost three hours. This winery has produced one million bottles over the years and there you can taste Ornellaia, Serre Nuove Dell'Ornellaia, and Le Volte.
After the winery we can visit the small town of Bolgheri.
6:00 pm Return to your hotel or accommodation