Cortona and Montepulciano Wine Tour
9:00 am Depart from your hotel or accommodation
Arrive to the Cortona winery to visit the vineyards and wine cellar with an explanation of the production of wine followed by wine tasting of five different types of wine.
Depart for Montepulciano to the next winery where you will visit an underground winery and Etruscan tomb from the 3rd century before Christ. In the same winery you will have lunch with prosciutto, salumi, and different types of cheese and 3 types of wine.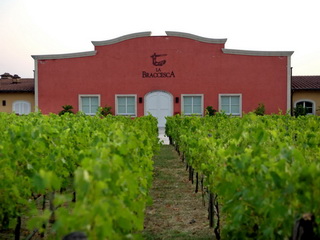 After lunch you will have some free time to walk around the city starting from Piazza Grande at the top of the medieval town. You can do some shopping and enjoy seeing the buildings of the local streets.
Next stop is at the winery near Montepulciano famous for the wines: Rosso di Montepulciano, Nobile di Montepulciano, Nobile Riserva and Vin Santo di Montepulciano. After your tour of the vineyards and wine cellar you can enjoy tasting some great wines.
6:00pm Return to your hotel or accommodation