Montepulciano,Pienza e Montalcino Wine Tours
Wine Tour departs from your residence: first stop will be in a splendid winery of Montepulciano in Tuscany: we include winery tour, typical tuscan products (cold cuts, cheese, etc) and their wines; during the visit you will be followed by an expert wine grower.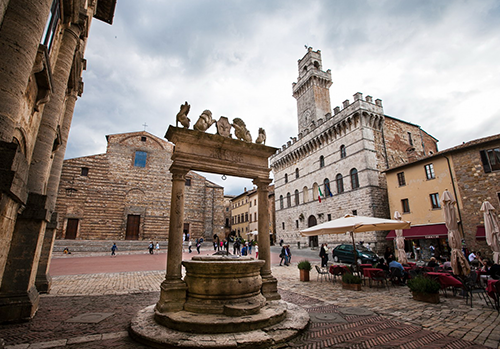 The tour continues with a visit of your own of the historical centre of Montepulciano and its hundred-years old underneath cellars. It will follow a lunch based on typical tuscan products in a restaurant of Montepulciano with panoramic terrace with view on the valdichiana.
After Montepulciano will make one small stop in Pienza, a town with a high artistic value, and with beautiful urban scenery and wonderful views of the Tuscan countryside. The tour ends with a stroll through the streets and squares of the town, where you will find many distinctive cheese shops and delicious craft shops, for a pleasant day and a fun experience, immersed in the beauty of the Tuscan countryside.
The last stop will be in the historical centre of Montalcino for a visit on your own of the wine shops and the imponent fortress.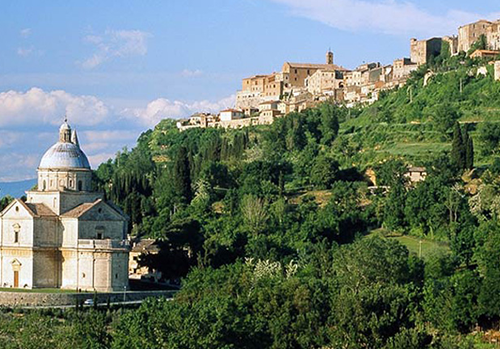 The Brunello di Montalcino, the "red wine" for excellence, the most renowned, the most prized, the most prestigious and famous wine of the world. The Brunello di Montalcino is a "docg" red wine (denomination of controlled and guarantee origin) which is produced in Tuscany, in the area of Montalcino in the province of Siena. Il Brunello di Montalcino can be considered, together with the Barolo, the italian red wine endowed with the most part of longevity.
After the excursion of the tuscan hamlet, you will be driven to the winery lying in the countryside of Montalcino to taste the Brunello di Montalcino wine and visit its vineyards. In your path, you will be accompanied by the owner who will show all the processes of the Brunello di Montalcino wine making.